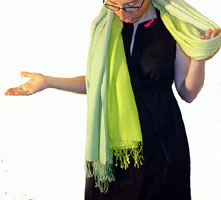 Mother's Day is On the Way
We're not actually suggesting you... or your Mom... wear a pash as a cape. But a new shawl can definitely save the day. We're here to help.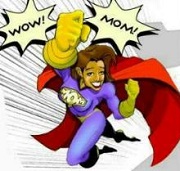 Point A. We're definitely faster than a speeding bullet, especially if you need a gift delivered cross-country. We can probably get your shawl to any US destination on time.
Point B. We can provide cover for late gifts with our printable Certificate of Belated Delivery, which places all blame on us, whether or not we deserve it.
Point C. (BONUS!!!) For every pashmina shawl you purchase, you may also order a pashmina muffler or Modal shawl at half price. One for her, one for you, right? We're not even saying which has to be which. In fact, we don't care if you really give one to your Mom, Stepmom, Guardian, or Husband. (The mufflers are unisex.)
Point D. Point C expires on May 10... or whenever we remove it from this Web site.
Looking for Inspiration? We've got you covered!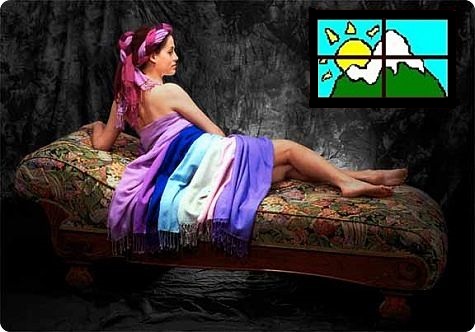 (All those beautiful shawls, and no idead how to wear them...)

How to Tie your scarf (or shawl): A Peppy Preppy Tutorial from Coldwater


But who needs her? Here's a link to our favorite pashmina style video: Very Pashmina has a new YouTube channel. Check it out!

Rock the Casbah!
| | |
| --- | --- |
| A clear, simple style for using a full or medium size pashmina as a hijab | And another tutorial (in Arabic), for a somewhat more elaborate hijab wrap |
Look like you live on Wisteria Lane!

Here's a video by Cate Adair , Emmy-nominated costume designer for Desperate Housewives. Pay attention to Adair's deft fingerwork: those little flups and folds can make the difference between a glumpy look and the unstudied chic je-ne-sais-quoi that you crave.
In the pashmina pasal [shop]