Como usar una pashmina

Oprah's advice
Looking for Inspiration? We've got you covered!



(All those beautiful shawls, and no idea how to wear them...)

Some general ideas... The tutorials are below this little gallery
Medium-size fine-weave 100% pashmina shawls... available on Sunrise Pashmina's Pumori page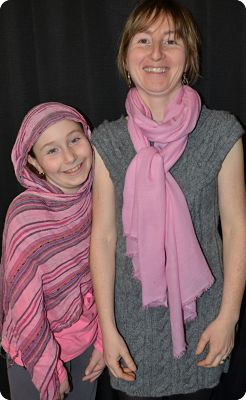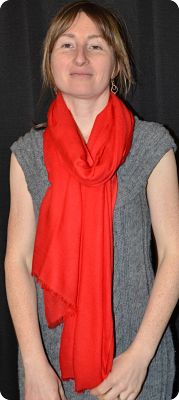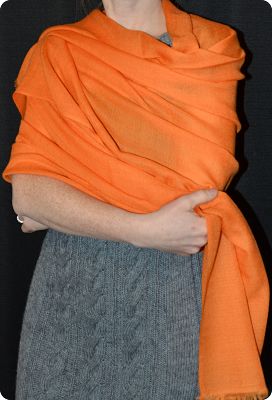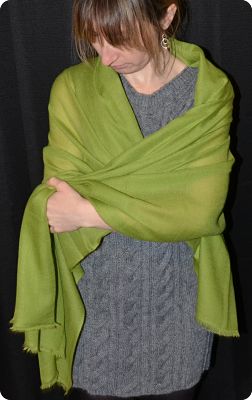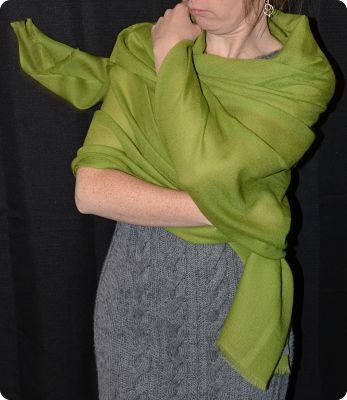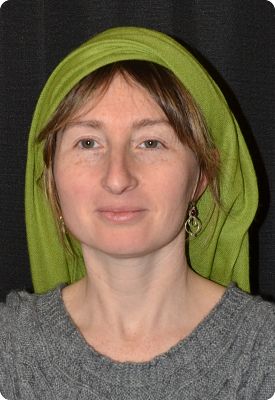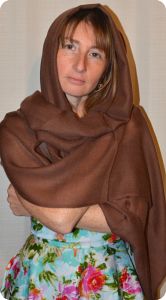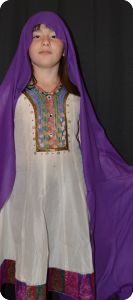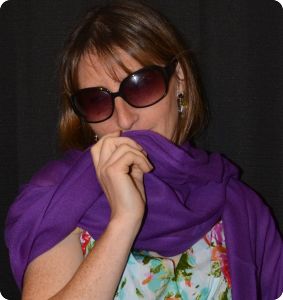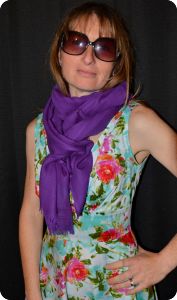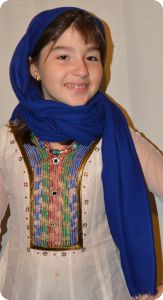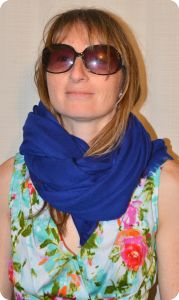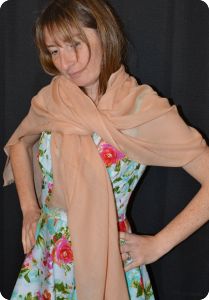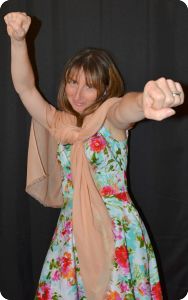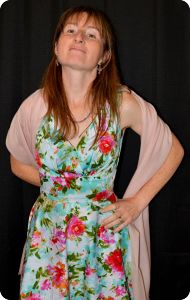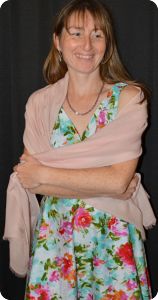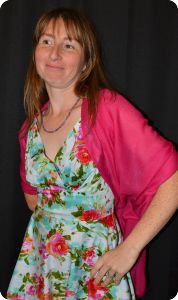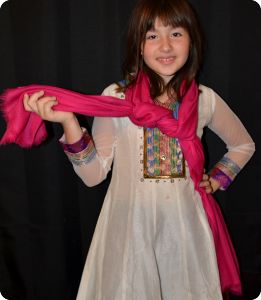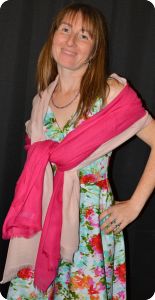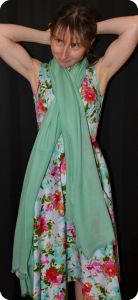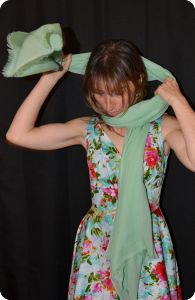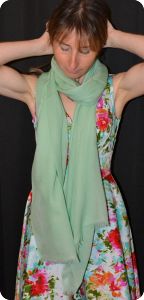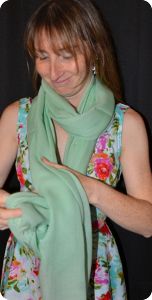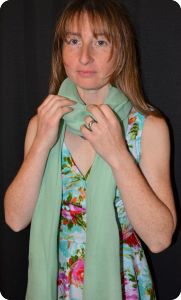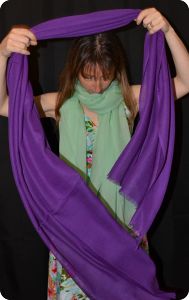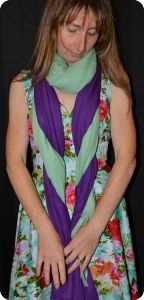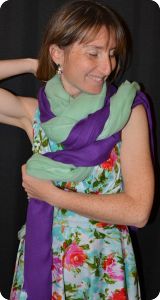 These and many other colors and fabrics are available for purchase on this Web site. Find out about the many options!

How to Tie your scarf (or shawl): A Peppy Preppy Tutorial from Coldwater


But who needs her? Here's a link to our favorite pashmina style video: Very Pashmina has a new YouTube channel. Check it out!

Rock the Casbah!
| | |
| --- | --- |
| A clear, simple style for using a full or medium size pashmina as a hijab | And another tutorial (in Arabic), for a somewhat more elaborate hijab wrap |
Look like you live on Wisteria Lane!
Here's a video by Cate Adair , Emmy-nominated costume designer for Desperate Housewives. Pay attention to Adair's deft fingerwork: those little flups and folds can make the difference between a glumpy look and the unstudied chic je-ne-sais-quoi that you crave.
In the pashmina pasal [shop]
This guy is not the most glamorous model, but the shopkeeper who is draping him knows what he is doing. Worth a look.
A couple more...
If you can get past the tilted background...
Here's the Travelista lady, with a sensible litany of applications.

Some slightly unusual styles -- not for grandma.
Okay, okay ... here's Oprah!
| | | |
| --- | --- | --- |
| The following material is cribbed from Oprah's interview with Charla Krupp of Glamour Magazine. Charla recommends the five styles shown below. | | |
---
The Pashmina Stole Charla says this look is replacing mother's mink stole. It's terrific for evening, particularly with the higher-end, beaded pashmina shawls.

Belt Style or Sarong "For people with no hips," Oprah says. Just wrap around you waist, drape attractively and go.

Hollywood Style If one pashmina shawl is great, two must be twice as good.

Full Shawl Wrap Simple, elegant, warm. Perfect for work, shopping or fun!

The Noose Wrap This stylish look is easy to create — once you know how.

Step #1 Fold your pashmina shawl in half along its length, making sure the folded edge is at the top or facing you.
Step #2 Fold the pashmina shawl in half again, this time along its width. You should have an end that's folded and an end that's open.
Step #3 Place the folded shawl behind your head. Pull the open end through the loop at the folded end. Voila! You're suddenly chic!
---
Pashmina No-no's
Charla Krupp tells how not to schlep your pashmina
[on the Oprah Website, Nov. 4 1999 show]
| | | | |
| --- | --- | --- | --- |
| | | | |
| Don't let the end hang below the bottom of your coat. | Don't wear it against heavy wool — the pashmina is a substitute for a coat. | Don't just drape it over one shoulder. | Don't wear it as a hat. |
---
[ Enough! I'm ready to Shop! ]
---
Another YouTube Vid!
---
A user named Sabah posted some unillustrated suggestions on e-How.com:
Wear the pashimna as a sash. You can wrap the pashmina across your body diagonally and tie it at the side to create a sash. This is an elegant touch for the evening and works especially well with a dress or skirt.
Wear a pashmina over the head as a headscarf. This is a classic look from the Far East, and you can wear it in this way on a windy day to keep your hair in place. Wrap it around your head and tie it in front to secure it.
Wear the pashmina as a classic scarf. Wear the pashmina around your neck with one end over your shoulder. This adds a touch of color to your neckline, and one side can be left hanging down.
Tie your pashmina into a parisian knot. This classic look is very easy to create with a pashmina scarf; just tie the scarf in front of you and let the end hang down. This is a casual look that works well for day or night.
Wear the pashmina as a knotted shawl. Instead of wearing the scarf as a classic shawl, wrap it around your shoulders and tie it in front. This is an elegant variation of a simple look and adds a feminine touch to your outfit.
Double up your pashmina with a secondary color. Create a two-toned effect by twisting two pashmina scarves together. This works especially well for evenings when you want to add some drama to your look.
Wear your pashmina as a simple neckscarf. Let the ends of the pashimna hang behind you and leave the scarf tied around your neck for a simple but elegant look.
Create a ladylike shawl out of the pashmina. This is the 'original' pashmina look that has been worn for decades. Wear the pashmina as a shawl to accent a sleeveless dress or top for the evening.
Wear the pashmina as a belt. You can wear the pashmina around your waist and let one side hang down; it's a modern twist that makes a great accent to a simple outfit.
---
On the same e-How Website (different page), Valery posted her recommendations:
Wear it as a scarf wrapped around your neck, with your coat or jacket. Real pashminas are very warm and feel luxurious against the skin, so they make perfect scarves to keep you warm.
Use it to complement an outfit. A pashmina is a perfect accessory and comes in many different colors, so use a pashmina to complement your favorite suit or dress.
Use a pashmina as a shawl for that special evening. If you have a special dinner date, a pashmina looks great draped over your dress as a shawl.
Bring it to the beach. A pashmina looks wonderful with a swimsuit or bikini so tie it around your waist when you come out of the water to look truly fashionable.
---
And... a third from e-How. This set was posted by Jennifer G.
Wear it as a shawl. The most common use for a pashmina is to wear it as a shawl. If you're cold or just merely want to cover up a little bit, the pashmina is perfect. Wrap it around your shoulders and secure it by either tying it in the front or allowing it to drape down.
Use it as a scarf. Fold your pashmina up horizontally in the shape of a scarf. Tie it around your neck and allow it to dangle down.
Use it on your wedding day. Many brides and bridesmaids are using pashminas as an extra accessory for their wedding day gowns. Usually, the pashmina will be draped over the bride's or bridesmaids' shoulder(s).
Use it as a sarong. If you're out at the pool or just lounging around the house, you can use a pashmina as a sarong. Tie it around your waist so that it hangs off of your hips. It will resemble a half skirt. You can alter your pashmina sarong to expose as little or as much as you want to.
Wear it as a tube top. A pashmina can double over as a tube top on those warm summer days. Fold your pashmina in half horizontally. Depending on how large your pashmina is, you might have to fold it again or fold it into thirds. Wrap it around your chest and secure it by tying it in the back.
Wear it as a belt. This looks great over a form-fitting tank top or lengthy blouse. Fold your pashmina in half or in thirds. How you fold it depends on how big you want your belt to look. Secure your pashmina by tying it on the side of your hips.
---
Finally... here are 12 more suggestions from Yahoo! Answers:
1. Wrap around your shoulders and tie in a big knot at the front.
2. Wrap around your shoulders and throw both ends behind you.
3. Wrap around your shoulders and throw one end over a shoulder.
4. Wrap around your shoulders, throw one end over a shoulder and pin at the front with a big brooch.
5. Lay it over your head and throw the ends over your shoulders.
6. Wrap around your neck like a huge scarf.
7. Double it up wrap around your neck and pull through the loop, another big scarf look (that won't unravel).
8. Wear it over your shoulders and tie it behind your back.
9. Wear over one shoulder and pin with a brooch under your oppositr arm. this creates a nice asymmetric look.
10. Wrap around your middle like a big belt.
11. Fold into a big triangle and tie around your waist.
12. Tie around the handles of a big handbag.
Is #12 supposed to be a joke?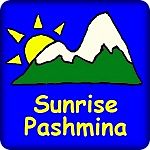 Sunrise Pashmina
Internet distribution office:
511 W. Green St., Ithaca, NY 14850 USA
Call us at (607) 256-0102. Night or day.
If we can't answer immediately, we'll get back to you. Soon.
Or email us at seth@sunrise-pashmina.com