Looking for Inspiration? We've got you covered!
Sure, a new drape will spiff up your look. But consider the other possibilities: a rainbow of colors, delicate hand-stitched embroidery, scintillating beading, elegant jacquards, mind-bending color-blended ombre.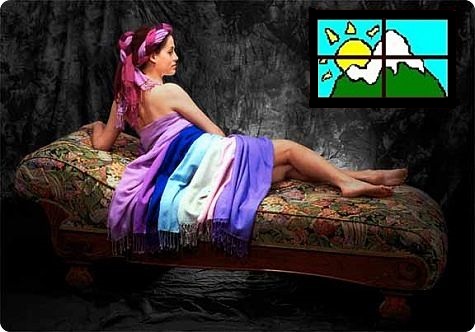 How to Tie your scarf (or shawl): A Peppy Preppy Tutorial from Coldwater


But who needs her? Here's a link to our favorite pashmina style video: Very Pashmina has a new YouTube channel. Check it out!