Pret-a-Porter:
Good to Go!
Just like custom orders from Kathmandu, Pret-a-Porter shawls are shipped with faux-silk totes; however the prices are in general a little cheaper -- in some cases a lot. Right now everything is marked 12% off our regular prices.
Pret-a-Porter Shipping
How fast are we talking about? Orders will be shipped on the next business day, and in some cases on the day we receive them. Within the United States, shawls will be shipped by Priority Mail, which takes two or three days; outside the U.S., first-class mail takes about a week to ten days. Alternative means of delivery may be arranged, and will be billed at the actual cost.
Blankets
Travel or Meditation Blanket, medium size (54" x 84"), double weight 100% pashmina
Larger photos of travel/meditation blankets
(VIS #84) Dark Caribbean (turquoise), thread color 395; standard 3" knotted tassels. Regularly $285, now $250.80. photo (at right)
Baby Blanket (36" x 36") in double weight 100% pashmina
Larger photos of baby blankets
(VIS #81) Bright green, with ragged eyelash edge. Regularly $84; now $73.92 Photo
(VIS #82) Pink, with satin border. Regularly $84; now $73.92 Photo
(VIS #83) Knit 100% pashmina baby blanket in Light Neptune Green (Pantone 14-6017), thread color #226-L, hemmed (no satin border). Regularly $84, now $73.92 Photo
| | |
| --- | --- |
| (Above) VIS #83: Knit 100% pashmina baby blanket in Light Neptune Green (Pantone 14-6017), thread color #226-L, hemmed (no satin border) | (Above) VIS #83: 100% pashmina baby blanket in Pink, with satin border |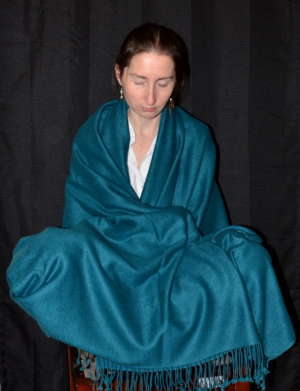 (Above) VIS #84: Travel or meditation blanket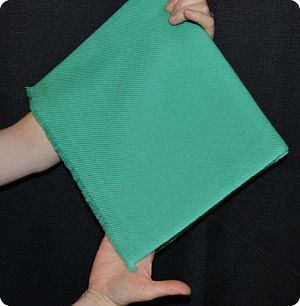 (Above) VIS #81: Baby Blanket in bright green; eyelash fringe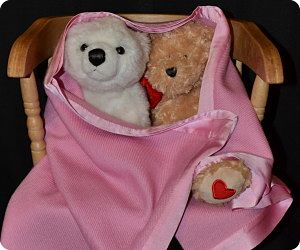 (Above) VIS #82: Baby Blanket in pink, with satin border