| | | |
| --- | --- | --- |
| | Pashmina Baby Blankets | |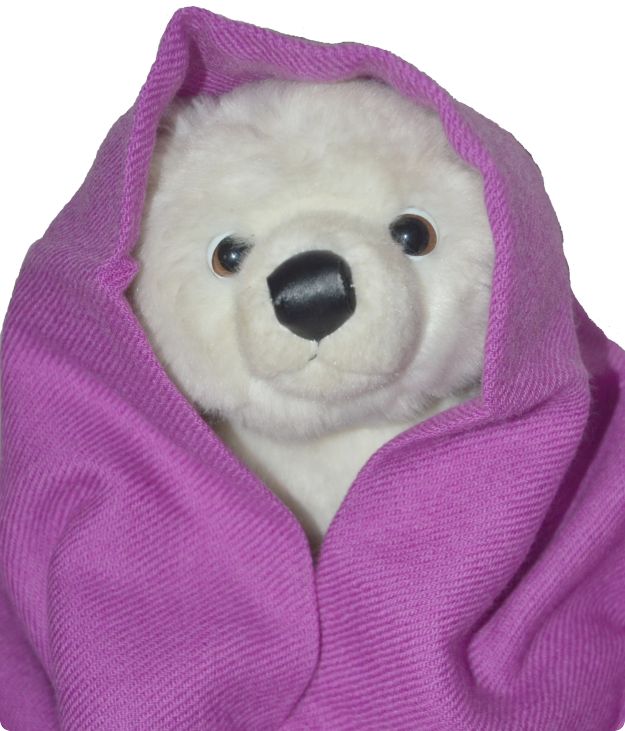 Herringbone weave baby blanket with satin trim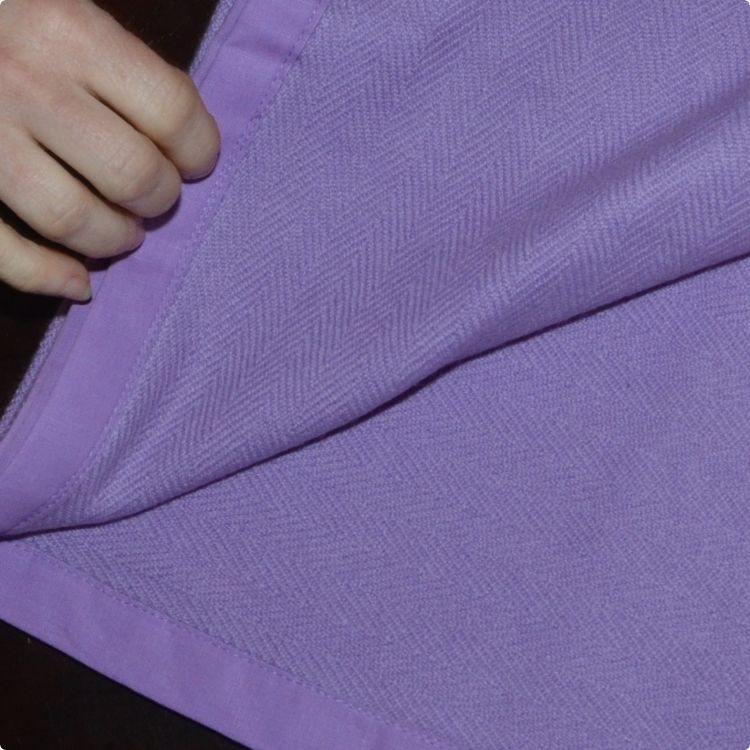 Choosing Color of a Baby Blanket
Okay, here's the quandary: how can you know what color to buy if you don't know whether it's going to be a boy or a girl?
Well, we have three solutions.
First, you cculd wait until the baby is born. Unfortunately, that would mean don't have the blanket until junior is a week to ten days old. By that he or she could be sartorially traumatized. An interim solution might be to have a neutral blanket on hand for reception, and then order the definitive blanket once her/his identity is established.
Second, you can avoid the blue-pink dichotomy and get a gorgeously original color. We're sort of partial to buttercup yellow, but what about forest green? deep lavender? mandarin red? saffron?
Third option (if it's a gift): a Gift Certificate! Leave it to the delirious parents to select the perfect expression of their commitment to cuddle and coddle what's-his/her-name. You'll earn extra points for not imposing on this deeply personal choice by presuming to select the color.
Machine-embroidered inscriptions
We offer personalized inscriptions in block, italic, and cursive styles. These are executed by hand-guided treadle sewing machine. Short messages (names, benedictions, and so on) can be embroidered directly on the silk trim of baby blankets.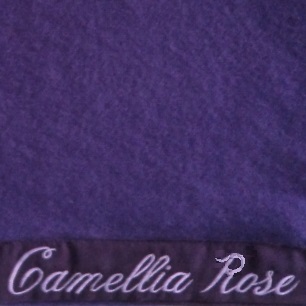 Above: Inscription on pashmina baby blanket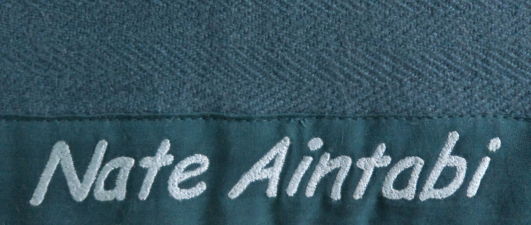 Above: Inscription on herringbone weave pashmina baby blanket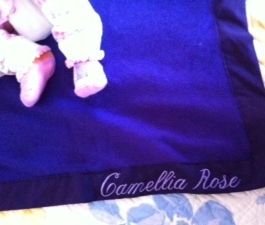 Congratulations to Emily and Stan!
Dear Seth, Empar and Sundar,
Camellia's blanket arrived and it is just beautiful! Thank you so much.
All the best,
Emily and Camellia
---
[ Forget this baby stuff! I'm ready to order a shawl for myself!]
---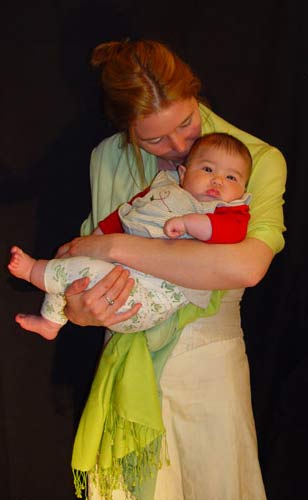 Renata with Liana Alos
Sunrise Pashmina Internet distribution office:
511 W. Green St., Ithaca, NY 14850 USA
Call us at (607) 256-0102. Night or day.
If we can't answer immediately, we'll get back to you. Soon.
Or email us at info@sunrise-pashmina.com